Services
Our full services offered in-store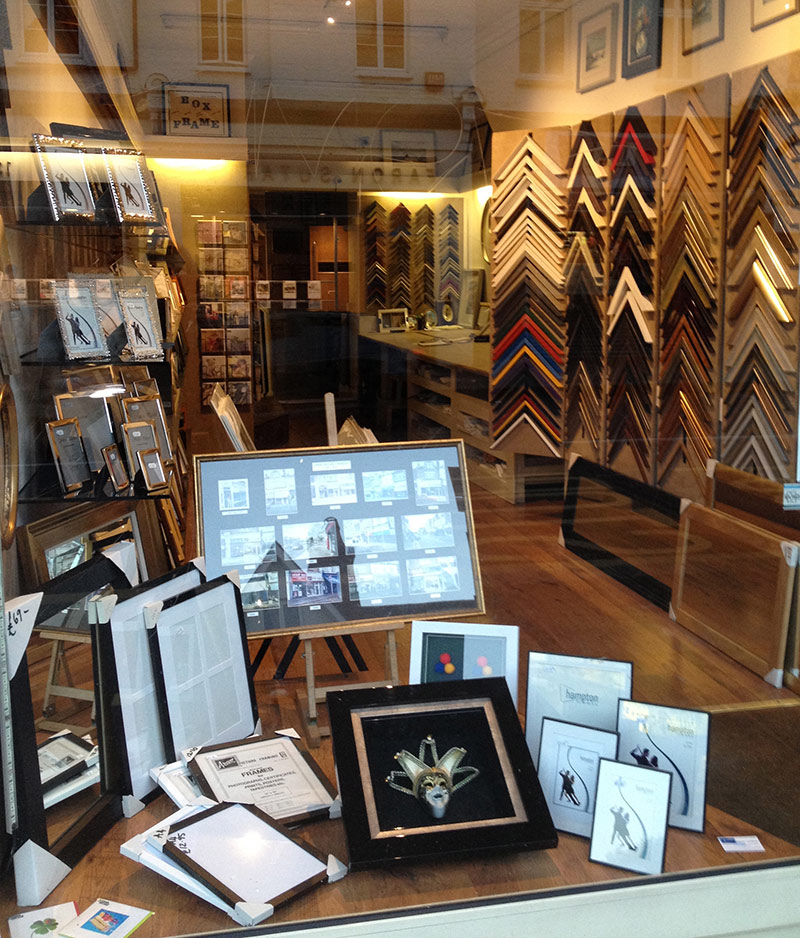 At Αram Picture framing we aim to offer the finest services and are very competitively priced.  All our services include:
Products
Frames
Canvases
Prints
Photos
Tapestries
Embroideries
Silks
Batik
Box Framing
We can box frame almost anything from Memorabilia to sentimental family heirlooms.
Glass
There are many variations of glass to help maintain and protect your artwork and these include:
Standard – Plain glass
Perspex – It is perfect for child proofing and public areas and is lighter than the plain standard glass
Art glass – The best anti-reflective glass available
Art glass plus UV – See the true colours! With the unique combination of UV-protect and antireflection coating.
Standard UV – Stops the colour from fading (with reflection)
Mirror – Mirror glass comes as plain, antique or bevelled.  *Bevelled mirrors come in set sizes, we can however bevel any size mirror at an extra cost.
Mounts
Standard conservation Mount – Mount boards are designed to add depth to your artwork to enhance it and distance it from the glass. They are Acid free which protects and maintains the picture/artwork from fading.
Conservation framing is also available
Frame Sizes
Most of our ready made frames are hand crafted by the Aram Picture framing team.  Our sizes range from: 6 x 4 inches (15.2cm x 10.2cm) to 60 x 80cm (23.6 inches x 31.5 inches).
6″x4″ (15.2 x 10.2cm)
7″x5″ (17.8 x 12.7cm)
8″x6″ (20.3 x 15.2cm)
10″x8″ (25.4 x 20.3cm)
12″x10″ (30.5 x 25.4cm)
14″x11″ (35.6 x 27.9cm)
16″x 12″ (40.6 x 30.5cm)
A4 (29.7 x 21cm) (11.7" x 8.3")
A3 (42 x 29.7cm) (16.5" x 11.7")
A2 (59.4 x 42cm) (23.4" x 16.5")
50 x 40cm (19.7" x 15.7")
70 x 50cm (27.6" x 19.7")
80 x 60cm (31.5" x 23.6")
We also stock a large range of watercolour paintings and cards for all occasions in store.